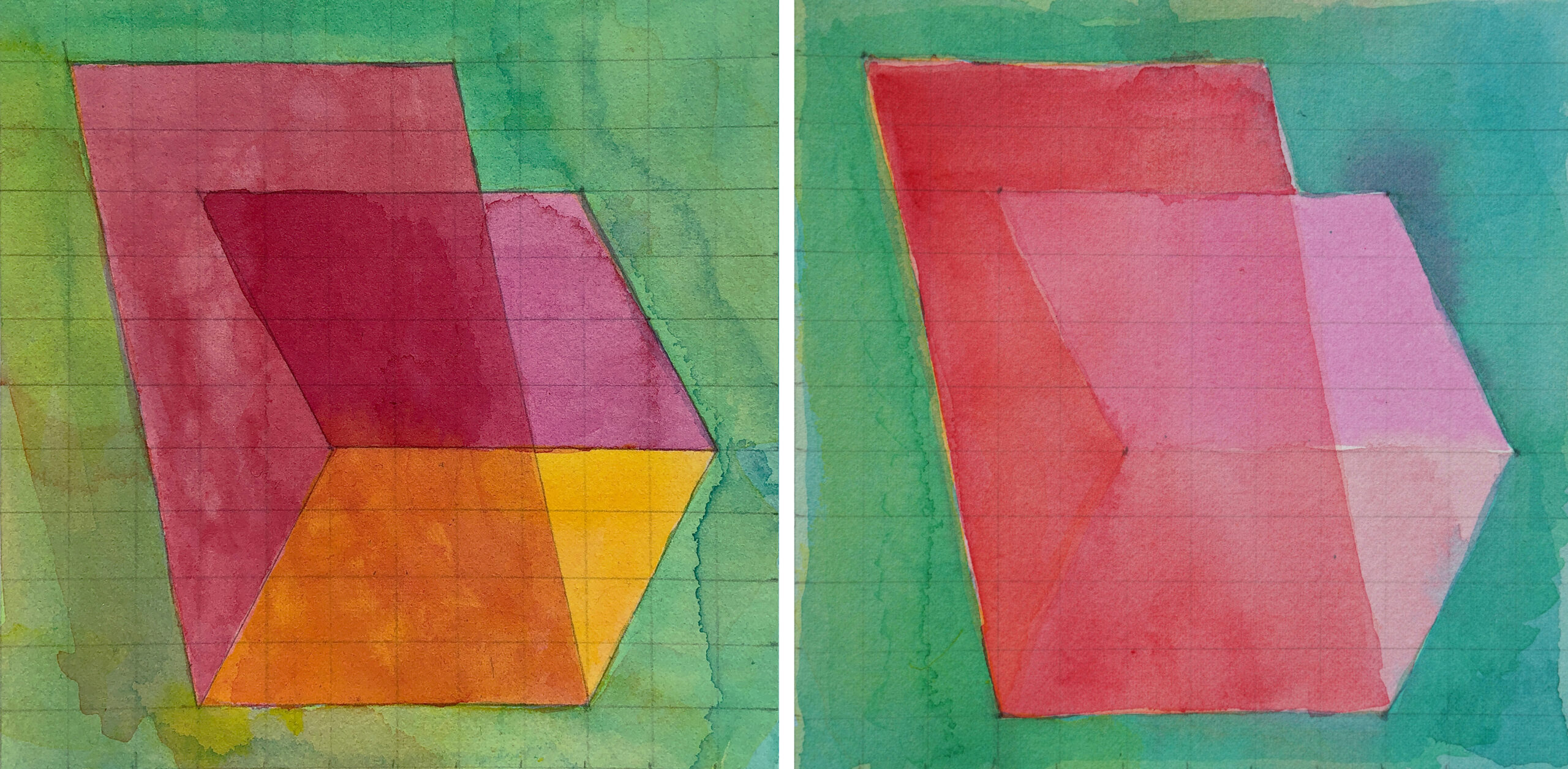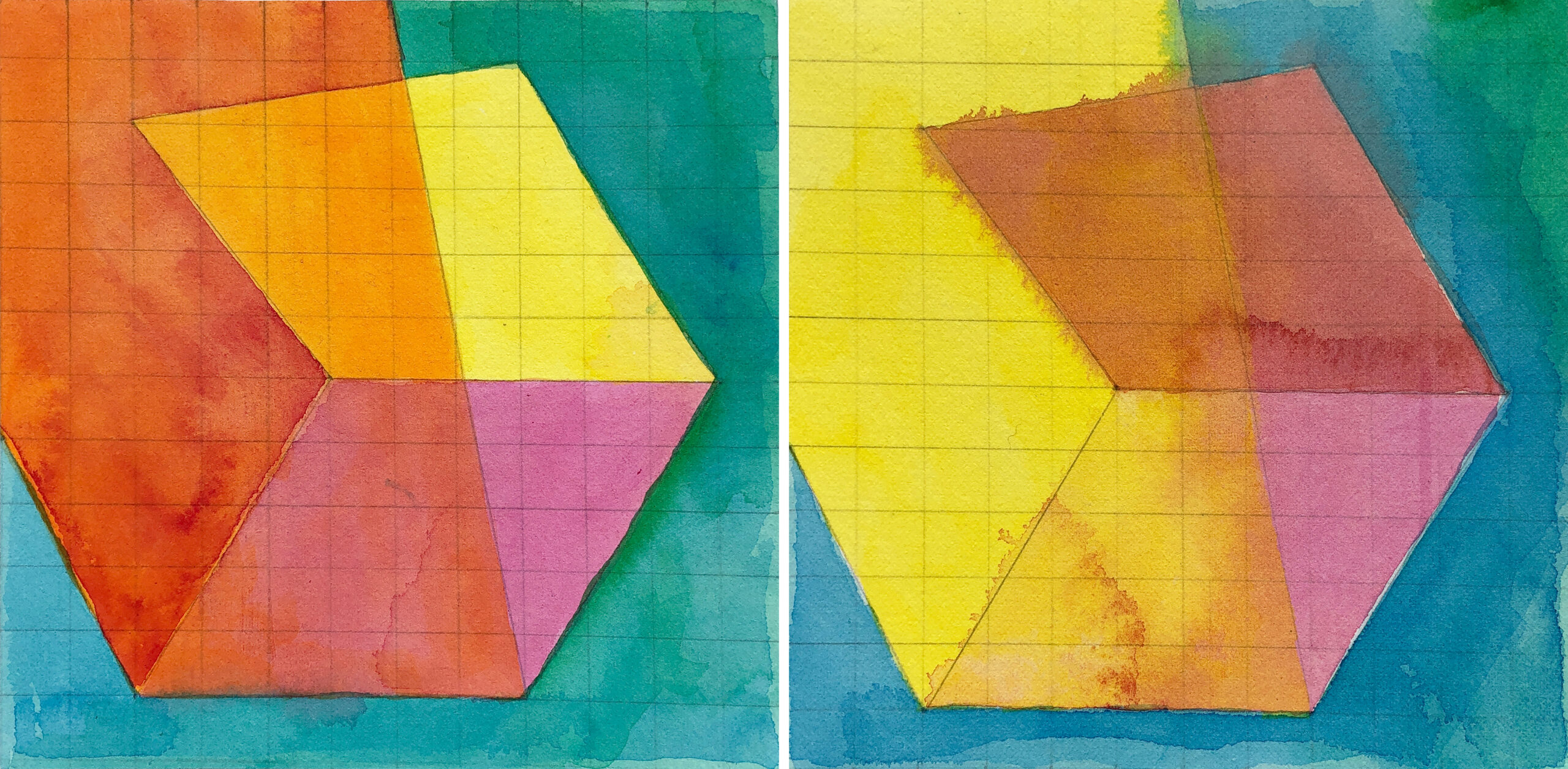 For sale: Drawings from Noun Verb project. Pencil, acrylic, and vinyl on paper, $50 each, part of #artistsupportpledge. Please send email to elena@convealer.com to buy one.
First series, January 2021: Each piece is tightly cropped, 6 x 6 inches.
1. Draw and 2. Slide: red. orange, and pink planes of a mechanical hand reach down to retrieve something important. Possibly in a mean way. It's definitely not optional. Slide comes off a little more gentle but there is definitely some coercion going on.
3. Fold and 4. Take: flat yellow, orange, pink, and red rectangles reach in and fold forward, down to the right and curling up toward you from out of the blue-green field. Or is the big plane closer and the pink and red curl around to the back?
5. Wish and 6. Worry: the angular planes begin to enclose a space like strips of paper folded to make a concave polygon. Wish still has hope, with its greens and pinks; Worry is mostly worried, with blues that fade into each other, in a field that's yellow yet somber.
Artist Support Pledge
#artistsupportpledge
Supporting Artists and Makers
Artist Support Pledge is a generous culture and dynamic economy in support of artists and makers.
The concept is a simple one, post images of your work to sell for no more (can be less) than $200 (£200, €200, A$300, C$300, ¥20000) each (not including shipping.) Anyone can then buy the work. Every time you reach $1000 (A$1500, C$1500, ¥100,000) of sales you pledge to buy another artist's work for $200 (A$300, C$300, ¥20000).
So make a pledge and post your work using #artistsupportpledge and follow the #. Keep updated on news and further opportunities @artistsupportpledge and www.artistsupportpledge.com