Celebrate pride with small (almost 1 inch) or large buttons (2+ inches): finest color and styling; multiple mediums; traditional and experimental substrates (copy paper, Maruman notebook, gridded vellum, and grocery circulars).
Small buttons: 5 for $15 plus shipping
Large buttons: 3 for $15 plus shipping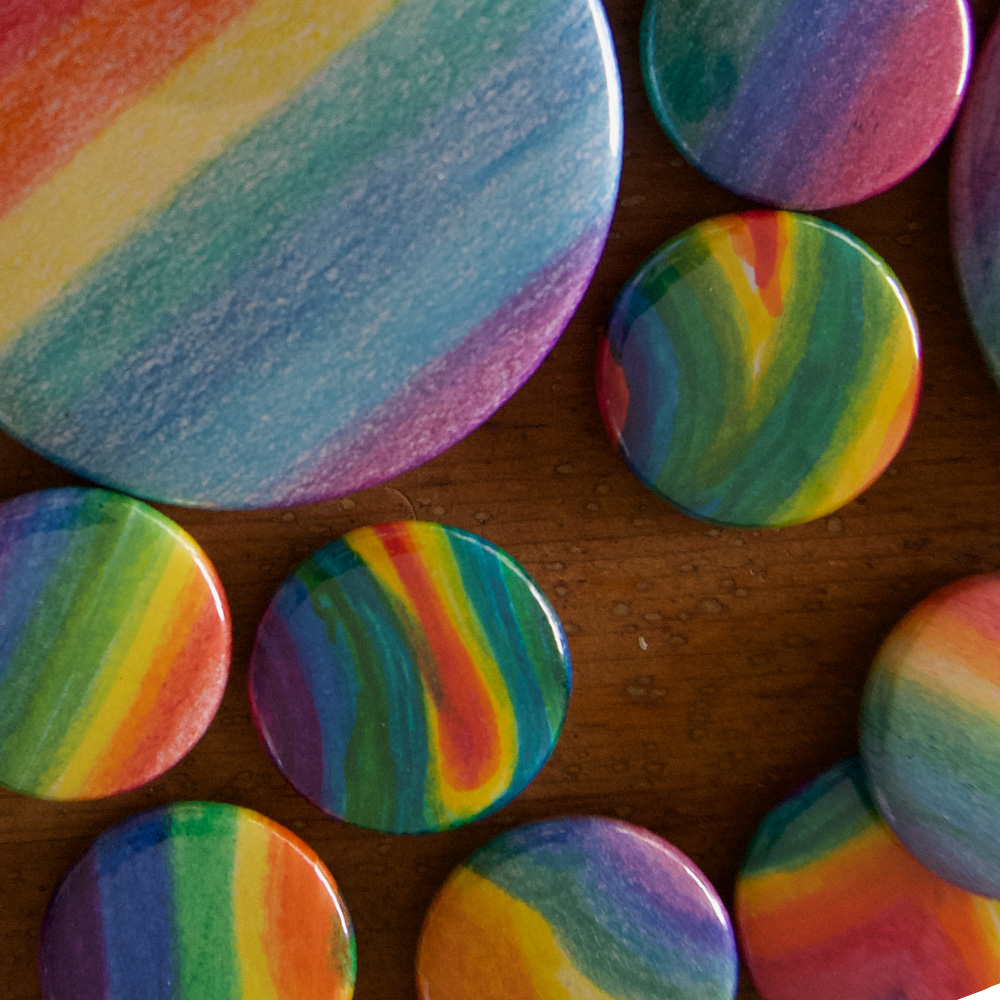 Email or dm me on Instagram to buy. Thank you for keeping me in stationery and gas.