This redesign provides public access to the Yale Center for British Art's full collections of Paintings, Sculpture, and Reference material.
Major changes
The new site integrates full catalog search with access to thousands of high quality images. It runs on Drupal.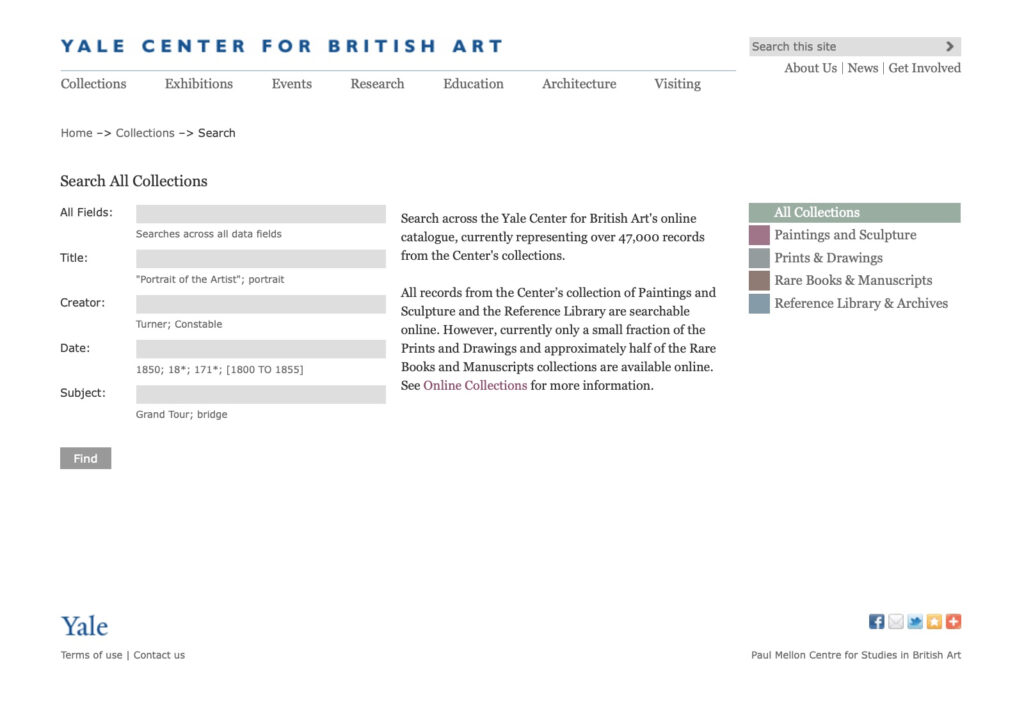 More images and bibliographic data are planned for inclusion in the public catalog in the coming months.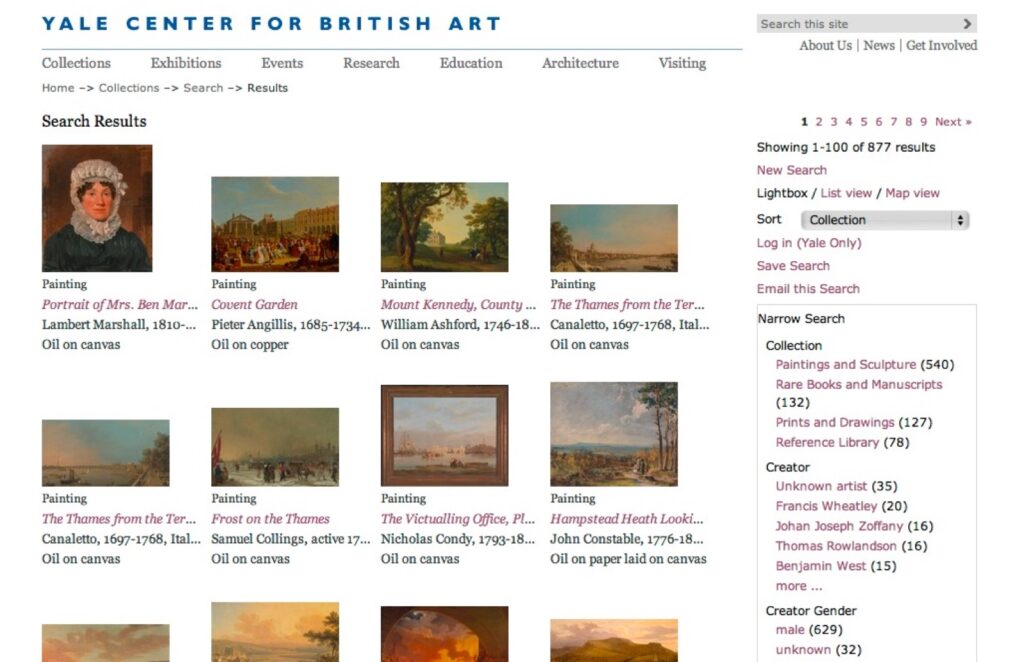 Farewell ycba.yale.edu, hello…
More about the project