My Ritual Artist Open Call project is an opportunity to express gratitude to the artists and women who inspire me. So far it exists as a bunch of multilayered calligraphy compositions, and eventually it will materialize as a square banner for my collaboration with @ritual_open.
The idea was not to involve anyone I know personally and maybe this breaks that rule, but it was a brief interaction and as it happens Hodgkin has become such a force in what I'm producing through this process, it would be rude not to say thank you.
Howard Hodgkin had a show at the YCBA during a period when it was extremely rare to see the work of living artists there, especially those from any kind of underrepresented group. Fortunately it is very different now, but this moment was incredibly exciting, getting intimate and so close to these paintings. He was refreshingly unbothered by any potential problem that might arise with the show at a time when my anxiety was maybe even higher than now. I was really nervous that one of the paintings might be upside down in the brochure I was designing, and he said it wouldn't really matter. And kind of shrugged. And kind of blew my mind.
I got to pick out beautiful details of his work for the brochure—it may be the best thing I have designed so far. Here's a detail from my own painting thanking Howard Hodgkin.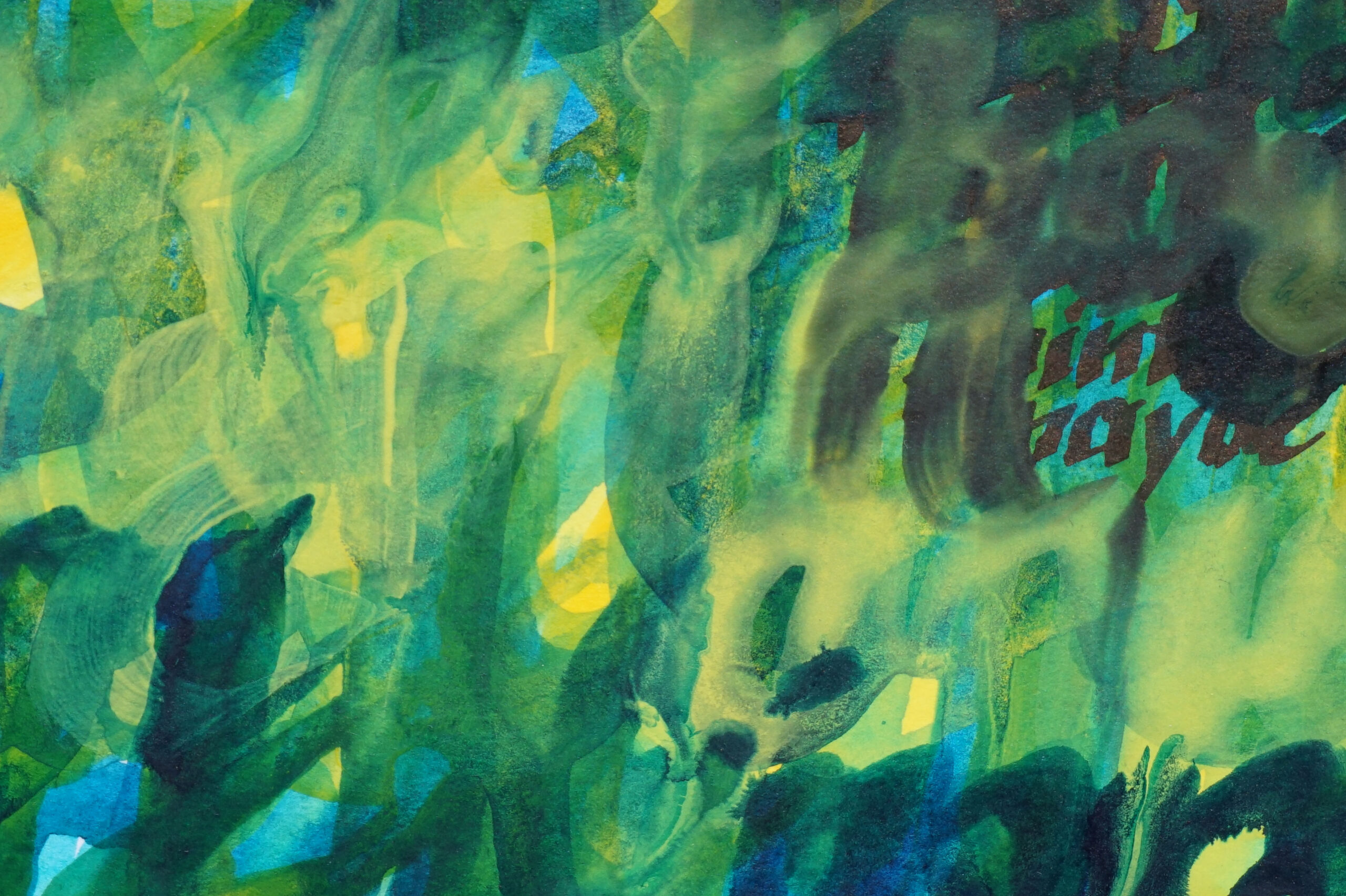 Here's an old shot of that brochure.